AKHILESH JOSHI PRESIDENT : GLOBAL ZINC BUSINESS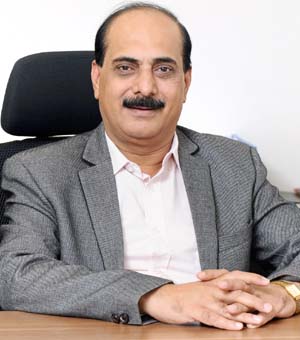 Udaipur. In a significant change in Hindustan Zinc, Sunil Duggal, the current Deputy CEO will take over as CEO and Whole-time-Director of Hindustan Zinc w.e.f. from 1st October 2015 and the current CEO Akhilesh Joshi will take over as President – Global Zinc Business. This decision was taken in Hindustan Zinc's Board of Directors meeting held today.
Sunil Duggal, an Alumni of IMD, Lausanne, Switzerland and IIM, Kolkata brings with him 32 years of rich manufacturing industry experience in project management, operations, HR and Supply chain.  He has played a significant role towards sustainability & safety awareness, built best-in-class mining and smelting techniques, mechanisation & automation of operational activities, successful commissioning  and ramp up of mining , smelting & refinery units at Hindustan Zinc. Sunil Duggal joined Hindustan Zinc in 2010 as Executive Director and became COO in 2012.  In the year 2014, Sunil Duggal was designated as Deputy CEO of Hindustan Zinc.
"My immediate focus would be on smooth transition to underground mines, next phase of expansions and growth, and to increase mined metal production to 1.2 million tonne per annum. In the current price scenario it would be important to maintain cost effectiveness and simultaneously increase the production.  As India is an emerging economy, with increase in infrastructure and automobile sector, the consumption of zinc is only expected to increase", said Sunil Duggal.
Sunil Duggal would be taking charge from Akhilesh Joshi who would be also Whole-time Director of the Company and would move as President-Global Zinc Business of Vedanta Group.  Akhilesh Joshi, who is a Mining Engineer from MBM Engineering College, Jodhpur,  has 39 years of distinguished service in Hindustan Zinc and had joined the company in 1976 as a young Assistant Engineer. He had become the COO of Hindustan Zinc in 2008 and became CEO in January 2012.
---