SILVER OF INDIA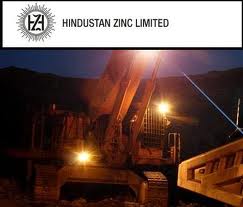 Hindustan Zinc exploring to develop India's first primary silver company by delinking Silver from its primary Zinc-Lead business. Hindustan Zinc produces 100% of the India's integrated silver.
The Company has increased its production of silver manifold in the last fifteen years from 41 MT in 2002 to 558 MT in FY 2018. The company has its plans set to produce 1000 tonnes of silver in the next 2 years and quite ambitious to produce 1500 tonnes in the next 5-6 years.
Hindustan Zinc, India's only and the world's leading integrated zinc, lead and silver producer has apparently written a letter to the Secretary, Ministry of Mines, Government of India, proposing a move to hive off silver portfolio from Hindustan Zinc into a separate entity. Hindustan Zinc is the only integrated silver producer in India and produces about 95% of India's primary silver.
Since the Government of India owns 29.5% equity in Hindustan Zinc, the nod of government is necessary. 65% of the equity is owned by Anil Agarwal, the Chairman of the Vedanta Resources plc.
The recognition of silver refinery of Hindustan Zinc located at Pantnagar, in Uttarakhand, by London Bullion Market Association (LBMA) and getting added to "London Good Delivery" list for silver has been very timely.
Asian Age spoke to Sunil Duggal, the CEO of Hindustan Zinc who informed that, "we keep exploring various opportunities to add value to the organization and our stakeholders. Hindustan Zinc is the only integrated silver producer in India and we are looking to represent India in the global silver market. India is heavily dependent on silver imports and in future there is an immense scope of tremendous increase in silver consumption in India. Keeping this in mind we are aggressively looking to expand our silver production from current about 555 tonnes to 1000 tonnes immediately and further to 1500 tonnes in the next 5-6 years." About writing letter to the Secretary, Sunil Duggal refused to comment.
As per World Silver Survey 2018 by The Silver Institute, Hindustan Zinc is now the 10th largest silver producer in the world. With production touching 1000 tonnes it will be counted amongst top 5 global producers and eventually with 1500 tonnes, the company sees itself positioned as 2nd largest global silver producer, only after KGHM Polska.
GLOBAL SILVER MARKET
Globally, the production of silver has fluctuated in the last 5 years – 30,759 tonnes (2013), 32,762 tonnes (2014), 32,368 tonnes (2015), 27,551 tonnes (2016) and 24,157 tonnes in 2017 according to World Silver Survey 2018 by The Silver Institute.
India is the largest consumer and importer of silver in the world, having a share of about 21 % of global silver demand though it produces only 6-8 % of its consumption requirement. The silver import in India touches 5500 to 7,000 tonnes per annum.
Globally, the highest usage of silver is in industrial fabrication (60 per cent), followed by jewellery (21 per cent), coins and bars (15 per cent) and silverware (4 per cent). In India, the highest usage of silver is in jewellery (38 per cent), followed by coins & bars (22 per cent) silverware (20 per cent) and industrial fabrication (20 per cent), as per World Silver Institute.
As compared to the world, India has been slow towards utilisation of silver for industrial usage with mere 20 per cent, as compared to global usage, this is where the real boost will come. Silver will always continue to be in demand essentially because of its industrial usage. Satellites, lasers, high tech weaponry, robotics, telecommunications need silver. Conductors, contracts, switches and fuses require silver because it does not corrode much or cause overheating and fires.
Silver's industrial role is much more than that of gold's and it is for this reason that a shortage of silver will have higher negative implications than there would be if there was a shortage of gold.
India has been a silver deficit market for many decades and this has result in emerging of secondary silver market.
SILVER EDGE FOR HINDUSTAN ZINC
Typically, silver companies command a higher valuation multiple, being in the precious metals category. For example, Fresnillo (the largest silver miner in the world) has an EV/Ebitda multiple of 14 times as against HZL's multiple of 8 times. Investors wanting to invest in precious metals are often different from those wanting to invest in base metals and are willing to pay a premium for companies in the Silver space. Even at an EV/Ebitda multiple of 12 times, the current valuation of Hindustan Zinc Silver portfolio alone could be app. Rs. 15,000 Crore going up-to Rs. 70,000 Crores in the next five years.
Sunil Duggal, informed that "it is difficult to predict the price movements in Silver. Five years back the prices of the silver were $30 per ounce and now it hovers at $16 per ounce. Silver being a rare metal and with constraints on its supply, I believe that it has the potential to bounce back to $30 per ounce. Silver has a dual role – 60 per cent of the total silver produced is used for industrial purposes in the electrical & electronics segment and photovoltaic demand mostly for solar panels. India is already looking to install about 100 GW of solar power projects by 2022 and that itself will give huge scope of silver consumption in India. India's consumption is all set to increase by 4000 tonnes as 40 tonnes of silver is required to produce 1 GW of solar power".
India is currently 100% importer of solar parts where silver is used. China and Japan have seen India as one of the most emerging market for such imports. With the increase in silver production, it would also give momentum to start-ups who would want to explore silver ancillary market.
In the price-sensitive India market, consumers buy at low prices. As the prices are low, imports are also rising. For India's silver imports, 2017 was a strong year, with outward trade almost doubling from the previous year to 183 million ounces (about 5,700 tonnes). The strong increase is on account of a combination of healthy jewellery demand and a shift from business conducted previously in cash to more formal channels.
In 2018, it is expected that the silver demand from jewellery fabricators will remain strong, pushing imports to approximately 180 million Oz, a little less than in 2017," the Silver Institute reported.
Housing the silver portfolio independently would not only be value-accretive to all shareholders proportionately, it would also enable new category of niche investors to come in.
Silver has been the fastest growing vertical for Hindustan Zinc even in the depressed silver prices. The silver constitutes significantly to its Ebitda (about Rs. 1850 Crores in FY2018) which has a potential to increase to Rs. 6000 Crores in the next five years with production of 1500 tonnes.
In case Hindustan Zinc is able to materialize the proposal of hiving off Silver business into a new company, this would give India a recognition in the global silver market as Silver of India, as the government holds 29.5% of equity in the company.
---